Most vehicles are accessible, but not yet all.
All of De Lijn's own buses will become accessible in the course of 2020.
The operators will follow a little later.
New trams are replacing the inaccessible PCC trams. 85% of trams will be accessible by 2025.
Note
A bus or tram is considered accessible when it is equipped with a low floor, a ramp and a wheelchair platform.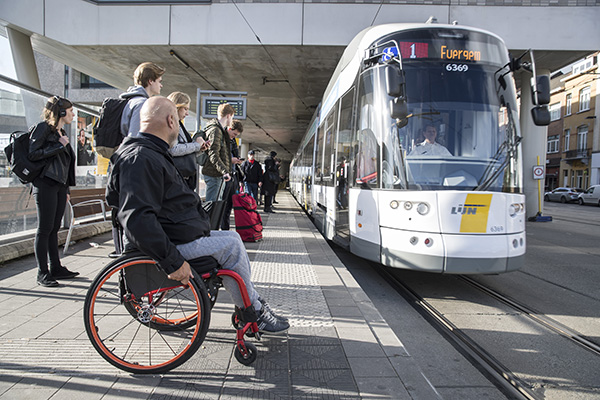 Any questions about this topic?

Fill in the contact form. We'll pick up your question within 5 working days.