On our website you will find an overview of the impediments on the day of the trade union action or strike.
You can also see via the real-time information on the stop page (both on our website and in our app) whether your bus is on its way.
Is there a real-time icon behind the number of minutes until the arrival of your bus? Then we show you real-time information about your bus or tram.

Is there no real-time icon? Then we cannot follow your bus live and we can only show the planned timetable. It is possible that the bus will not come, unfortunately we have no information.

Is the time crossed out and 'cancelled' stated? Then your bus or tram won't come.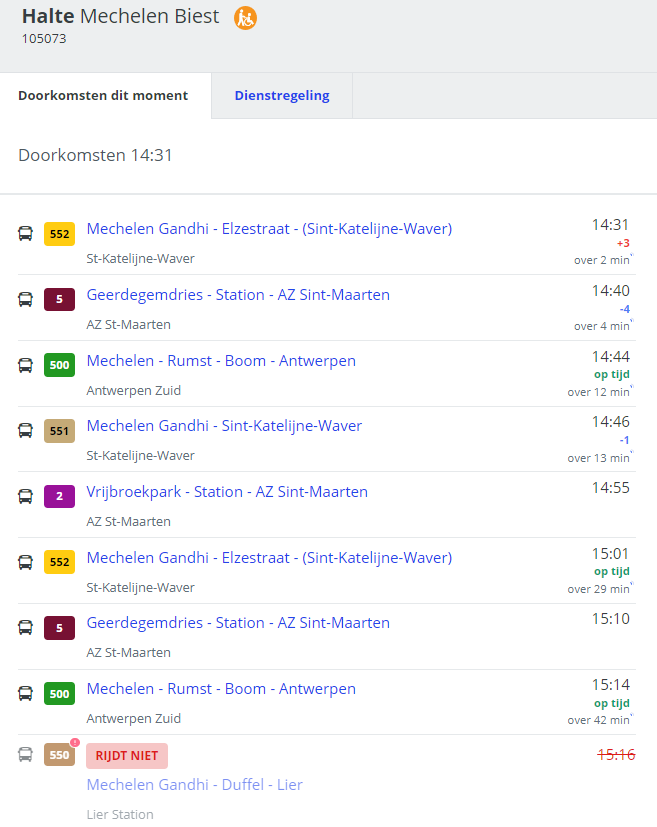 Is there no possibility to go to school or work? Feel free to request a certificate.
Any questions about this subject?
Fill in this form.