• Open the De Lijn app. Don't have it yet? Download it now.
• Make sure your mobile data is on.
• Go to the three dots ('More') at the bottom right. You will now see this: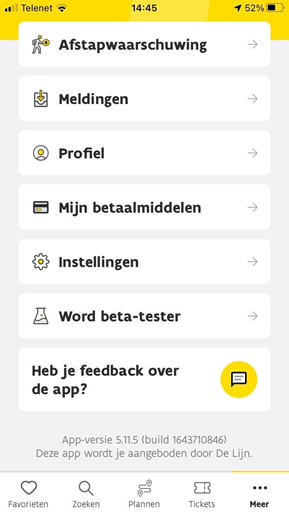 • At the top, go to 'Personal stop alert'. You should now see an overview of all lines that your smartphone's built-in GPS can detect in your area, including the line you are on. If not, tap on 'Reload'.
In the example below, there is only one line.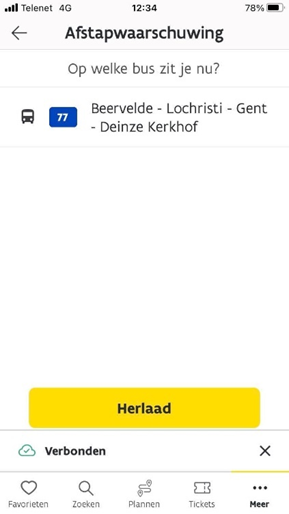 • Tap on your line. You will now see all the upcoming stops on your journey. The blue dot shows which stop you are at: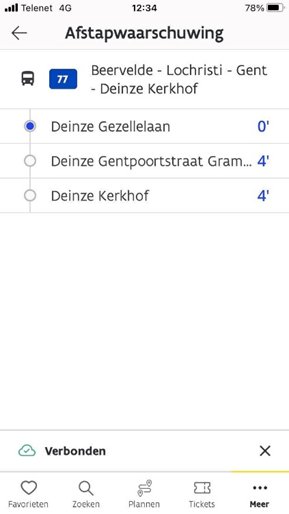 • Now tap on the stop where you want to get off. In this example we have chosen Deinze Gentpoortstraat. You can now see – in real time – when each service will arrive at this stop.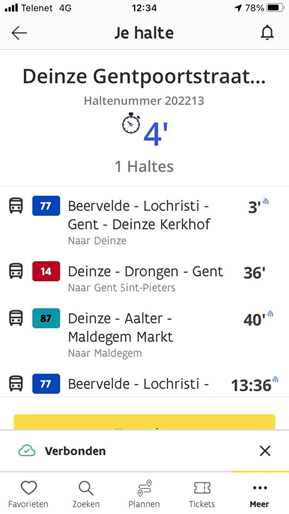 • To turn on the personal stop alert, tap on the bell at the top right.
Finally, you will see this message. If the bell is black, that means that it's activated.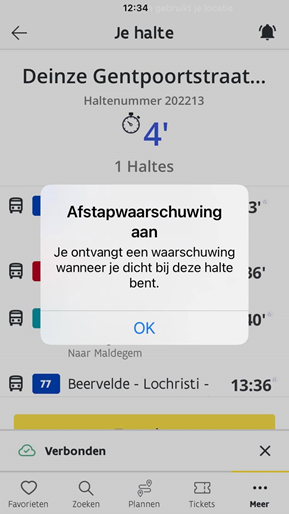 • Make sure the volume on your mobile is turned up. You'll hear a signal when you're almost at your stop, so you know that you have to get off.
Any questions about this subject?
Fill in this form.