Open the app and click on the 'Plan' tab at the bottom of the menu.
Have you given permission to use your location? If so, 'current location' will automatically be shown as the departure point. You can of course adjust this by typing something else in that field. This could be an address, point of interest or specific stop.
Once you've entered the departure point and destination, you can choose your transport options: bus, train, tram or metro. You can also combine these and enter your start or arrival time.
Our route planner will then show you the best options for your journey. If you want to see details, click on the suggestion and we'll give you information such as walking distance, timetable and any vehicle changes you'll need to make.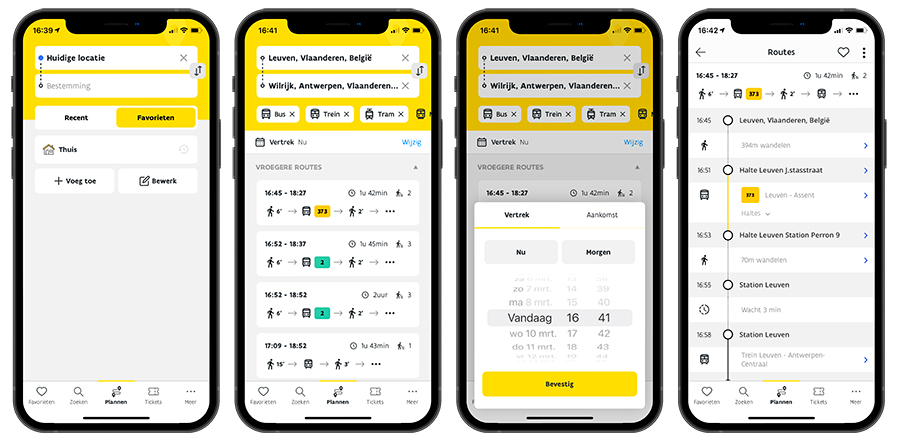 Any questions about this subject?
Fill in this form.