Our vehicles often take scheduled diversions or experience expected disruptions due to road works or events. We realise that this can be very annoying. Check here how we keep you informed.
Stay informed with 'info op maat'
If there's a diversion scheduled for your bus or tram line, we will inform you about the diversion and about alternative routes. That way you will know in good time which stop to get on or off at and what diversion your bus or tram line is taking.
Via the app
Go to 'Settings' in the app
Tap on 'Edit permissions'
Edit your preferences under permissions
Tap on 'Push notifications' to receive push messages and/or 'Customised travel information' to receive notifications in the app
By email
Create a profile or log in
Use the search box to find your bus or tram line and save it in your profile
Enable the option 'Stay informed by email'.

Prefer not to receive emails? Discover expected diversions using our route planner.
Website
Route planner
How can I see if my route plan has been impacted by a detour? If you request a route plan via our app or via our website, and your boarding, transfer or boarding stop has been impacted by a detour, our route planner will already take this into account in the proposal you receive.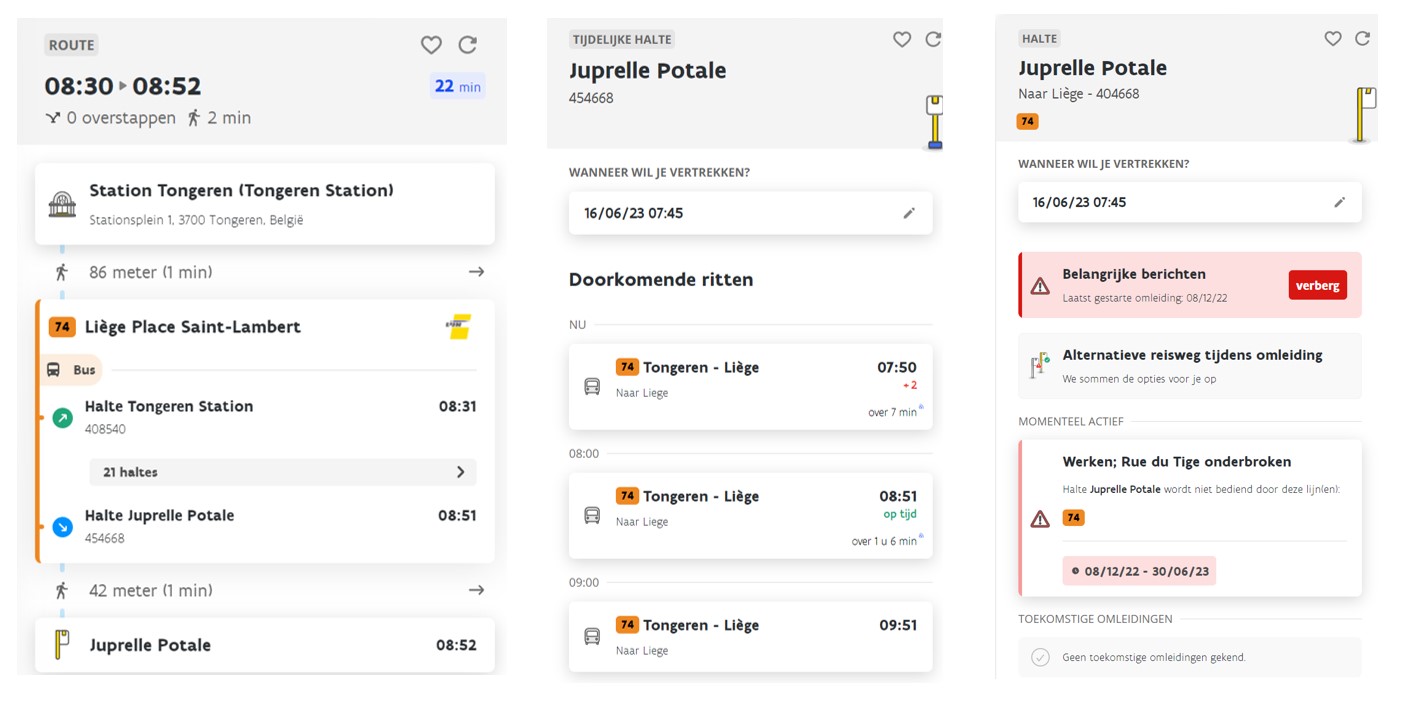 Overview of major changes
Does the timetable or route change, is there an event with an impact on the service? Then you can find more information via news items or via the overview.
Any questions about this topic?
Fill in the form. We will answer your question within 5 working days.