Hold your contactless bank card, smartphone or other payment medium supported by your bank against the

white terminal.
Hold it less than 4 centimetres away in front of the symbol.
A green tick will appear on the screen and you will hear a sound signal confirming (approval of) the payment.
This means that you can start your journey with a valid ticket.
Tip
Want to pay contactlessly for multiple travellers? Here's how to do it.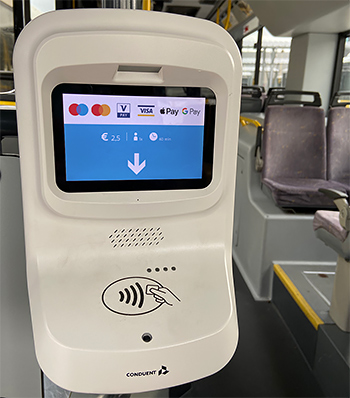 Any questions about this subject?
Fill in this form.