Does a message really come from De Lijn? Or is it a phishing attempt?
De Lijn sends emails from addresses ending with:
@Delijn.be
@Sim.delijn.be
@Info.delijn.be
@Help.delijn.be
@webhost.snapsurveys.com (for market research)
You can also recognise emails from De Lijn from this link: https://www.delijn.be/nl/content/emaildisclaimer/, which is included in every email we send out.
Messages via WhatsApp, text or social media
De Lijn does not communicate directly with passengers via WhatsApp or other mobile apps.
De Lijn only communicates with travellers by text if they have ordered a ticket by text on the number 4884. A text relating to a ticket purchase does not contain links to external websites.
De Lijn does communicate directly with travellers through social media*, but only in response to a post by the customer.
*Facebook, Twitter or Instagram
Have you received some other request? Treat it as suspect, and email or send a screenshot of the message to verdacht@safeonweb.be.
Some examples of phishing messages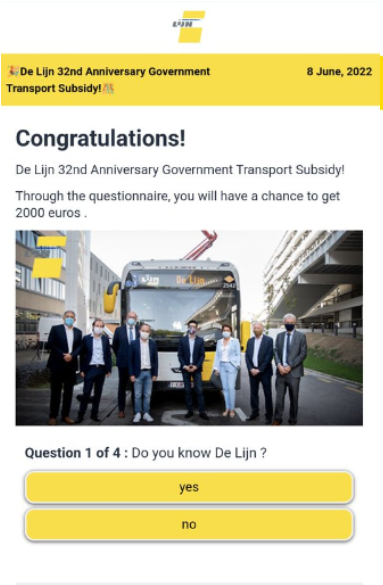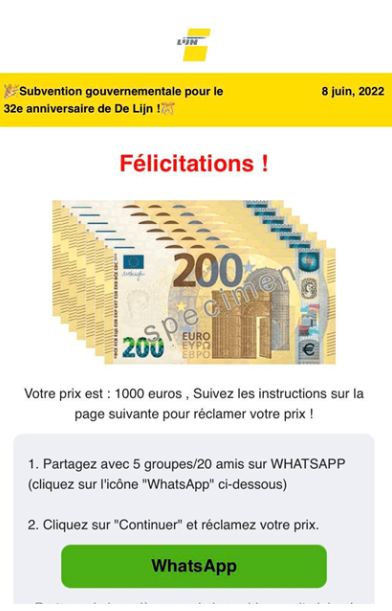 Any questions about this subject?
Fill in this form.