Do you need to generate a receipt? Would you like to find out which tickets you have used, and when? The ticket management history platform is now available! platform!
Log into the customer portal and link your telephone number. Your ticket history will appear. You can clearly show the difference between tickets purchased and tickets used.
Do you need an overview of the journeys you have made for work? Select ticket purchases and download a summary in PDF format.
Your ticket purchase and use history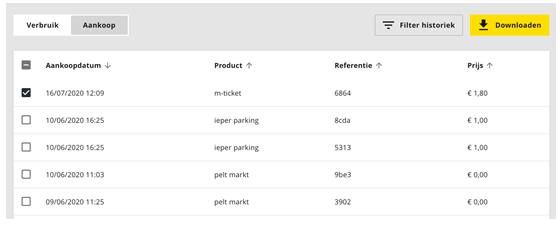 As a registered user you can find a summary of the journeys you have purchased and used on the customer portal. The date of purchase and/or use is always shown. You can see at a glance what product it is and exactly how much you paid.
Any questions about this subject?
Fill in this form.